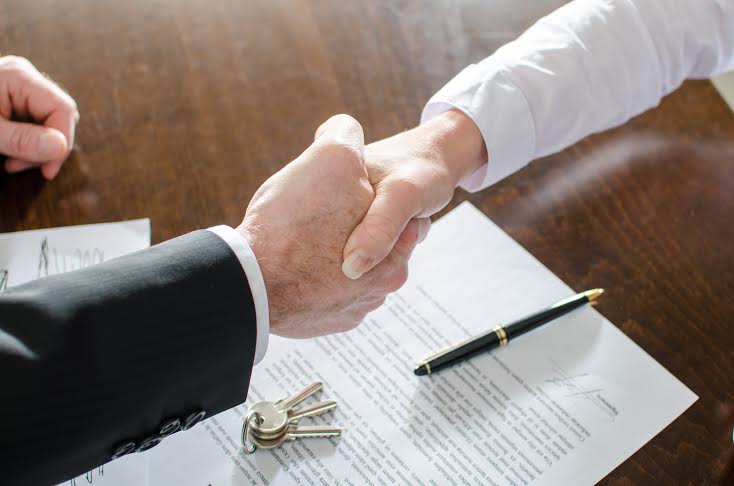 Preparing to Sell
You've made the difficult decision to sell your home. There is a lot to this process. In fact, in today's market, the process of selling your home has never been more complex. Rapidly changing home values, increased regulations, and numerous marketing options mean that to truly maximize the value of your home, you need a trusted advisor who understands your market, knows how to bring out the best in your property, and is willing to do what it takes to find the highest bidder. That is a trusted advisor, not just hiring a realtor to stick a sign out in the front. In addition, there are a lot of preparations your advisor will suggest to ensure you get the best offer possible in the shortest period of time.
Getting Help.
Hiring a Realtor to work with you will be worth every penny you spend.
This eliminates hassle and speeds up the process.
A good Realtor will provide a special marketing plan to accommodate the unique nature of your property. This should include showcasing your
home on Zillow, Trulia, Realtor.com, and dozens of other websites that would be advantageous for selling your home. In addition to the Multiple Listing Service (MLS), it is also important for your agent to showcase the home on social media such as Facebook. Your agent should do a thorough job of showcasing your home with full-color sales publications such as full-color brochures to be available to agents and buyers who enter your home as well as in the For Sale sign brochure box in front of your home. This should include professional photographs and a virtual tour CD home brochure featuring full color photos of your home.
Your agent should assist you in getting as many qualified buyers into your home as possible until it is sold. The agent should communicate with you regularly about the results of their activities and update you about your area's market. The agent should also assist you in negotiating the highest dollar value between you and the buyer.
Your agent will feature your home on an exclusive real estate hotline. In addition, the agent should notify all buyers in the buyer profile system and notify the local corporate relocation network about the availability of your home. .
R
epair
. Small home improvements can add value to your home and make it a much more pleasant place to live. In fact, in today's market buyers expect pristine conditions. Your agent is a good source to plan repair work if necessary. New fixtures, fresh paint and updated landscaping are all fairly easy and affordable ways to create good first impression. A good hard look at your home can be particularly useful if your home is older or if the exterior looks dated. If you have hardwood floors that need refinishing, do it!—hardwood is a huge selling point. Buyers like to snoop around, so be sure to fix any sticky doors or drawers as well. Finally, don't forget to address any issues with the exterior—fences, plants, shingles, sidewalks, etc. After all, without curb appeal, some buyers may never even care to see the inside.
Neutralize
. You want buyers to see themselves in your home. If your living room has lime green shag, wood-paneled walls, a dark red accent wall, and all your collectibles and personal photographs, this will not happen! Try replacing any bold color choices in your floors and walls with something more neutral—beiges, tans, and whites. Repainting and re-flooring will make everything look fresh and new, and help prospective buyers imagine all the possibilities.
Stag
ing
. Your agent will offer guidance in staging your home. The fewer things there are in the home, the larger it will look, so your agent will guide you in removing excess furniture and other distractions such as family photos, religious items, and political posters. That way prospective buyers can envision their family in the house, not yours. The stager may also ask you to store some of your furniture to provide an "open" look. Getting rid of clutter is very important.
This includes removing pets and their paraphernalia, such as dog dishes and cat litter boxes (or at least hide them). It would be best if a prospective buyer doesn't even know that a pet lives in the home if you can help it.
If you have odd rooms with no obvious role, give them one. An odd alcove at the top of the stairs could be staged as an office or playroom, for example.
Finally, you should hire a cleaning service to do a deep cleaning. Buyers will react well. Home stagers can add small details and touches that will bring out the possibilities in the various spaces in your home with lamps, mirrors, throw rugs and pillows, decorative soaps and towels, patio furniture. Planting flowers, painting the mailbox and sharpening up the curb appeal are important. You don't get a second chance to make a good first impression.
Price it Right from the Start
. Your Realtor should be able to give you the right price, a competitive price. If you price too high, potential buyers will think you are not serious about selling. Good Realtors can provide a marketable price that will be fair and equitable. The first month's activity on your house's being on the market is always the best activity you're going to see,
Flexibility in Showing Opportunities. The more flexible you are about potential buyers being able to see your home, the more people will be able to see your home. Be ready for prospective visitors early in the morning, at night, and on weekends, and with little notice. Also, plan to leave when the house is being shown so potential buyers can feel free to really inspect your home without feeling like intruders. They need to be able to discuss the home's pros and cons honestly.